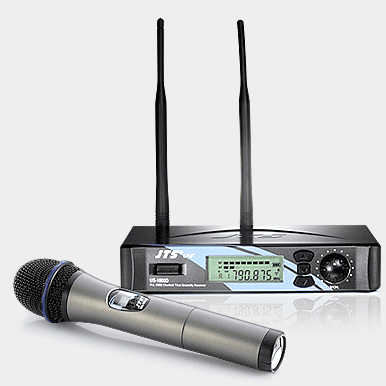 US-1000D+MH-8990 UHF PLL Single Channel True Diversity System
Non-returnable
Rs.31,000.00
Rs.36,580.00
961 channels, with handheld mic, LCD Display
Single Transmitter operation
PLL synthesized technology with 961 selectable UHF channels.
Preset 4 groups each of 16 UHF channels.
True diversity technology prevents RF dropouts.
Equipped with S.A.W. filter for interference free operation.
Built-in ,noise mute and tone-key squelch.
"Lock-on" mode avoids accidental changes of frequency, sensitivity and power-off.
Equipped with both XLR balanced and Ø6.3mm unbalanced outputs.
Tuned antennas for the most stable RF reception.
Compact half rack space design with metal receiver housing.